Volleyball Player Evaluation Software
Ditch the clipboard and spreadsheets - switch to mobile scoring for volleyball player evaluations, tryouts, showcases, clinics, and more. Now you can run any type of volleyball player evaluation right from your mobile device!.

 
Trusted by Top Volleyball Clubs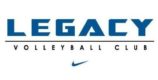 1) Customize your volleyball tryout or evaluation and import players
Customize your volleyball player evaluation with your own critiera, scoring ranges and weighting. You can create subjective test like blocking, digging, etc. and even create measurable tests like vertical jump or standing reach. Then, finish preparing for volleyball tryouts by importing your players from a CSV, SportsEngine or TeamSnap registration.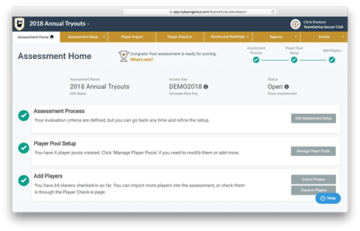 2) Replace paper volleyball evaluation forms with the TeamGenius mobile scoring app
Easily rate volleyball players, record times, reps & measurments, record video and add comments with the TeamGenius volleyball tryouts and evaluations mobile app. Scores are automatically synced to the cloud in real-time. You can even score players without an internet connection.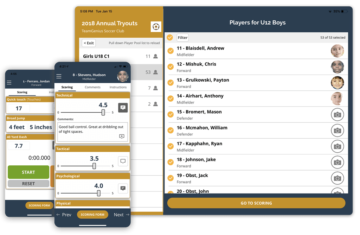 3) See player rankings, run volleyball evaluation reports, and communicate results
Get detailed reports and data so you can properly form teams, share useful player feedback and volleyball player development. You can also create your teams and communicate results immediately after evaluations.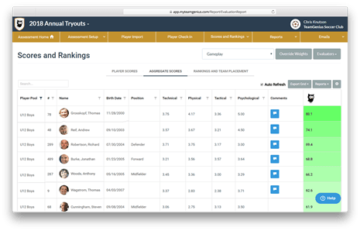 Loaded with features to help you run seamless volleyball tryouts and player evaluations
Build custom volleyball player assessments
Upload players from a CSV file, SportsEngine or TeamSnap registration
Check in players and assign numbers on tryouts day
Score players with our volleyball tryouts mobile app
See real-time volleyball player rankings
Access volleyball player development reports
Form your volleyball teams from the rankings
Email reports and team placement notifications
Can the mobile app take profile pictures?

Yes! Take player headshots through the mobile app as kids show up for tryouts. Profile pictures will be tied to each player across devices using your account.

Can I use the TeamGenius app for measurable drills?

Absolutely! Capture height, standing-reach, 3-cone sprint, or any measurable drill along with subjective criteria through the mobile app.

Can I send offer letters through TeamGenius?

Yes. Many volleyball clubs will upload their custom offer letter to TeamGenius and send to players via batch email and start building rosters immediately after tryouts.

Can I add walk-up players on the fly?

You bet! Use our player check-in feature to assign numbers, add walk-up players, and confirm which days a player attends tryouts.

How can we use TeamGenius more than once a year?

TeamGenius has a report card feature that many clubs use for in-season feedback, 1-1 player/coach meetings and to further player development. Download a sample report card

Can I try TeamGenius before tryouts?

Sure thing! Sign up for a 30-day free trial.
Get Started Today!